The Fish Family Name Game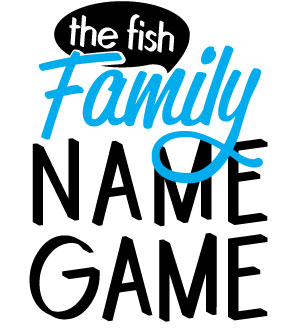 The Fish Family Name Game is your chance to share about one of your kids! Here at The Fish, we LOVE family and we can't wait to hear about yours.
Find out the names ahead of time!
Like our Facebook page to see what names are coming up so you know when to call about your child!
Click here to go to our Facebook page
Now we give you a heads up if your child's name is going to be mentioned during the week. Sign-up for The Fish Listener Club to receive a link to a list of the names we'll be mentioning the following week. Each name will now be the name of the day ALL DAY from 6am to 6pm, so be listening for your chance to play along!